ADSC Lighthouse Wizard Platform - Psychometrics
ADSC Lighthouse Wizard Platform - Channel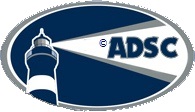 We are looking for additional Channel Partners. Are you a North American based Channel Partner, currently?
Maybe you deal with Enterprise Grade applications, & are always on the lookout for new, innovative applications that can better help to power & support your clients, & increase your revenue streams?
Perhaps, instead you are a savvy Infrastructure Partner with many appliances & other things to constantly configure? And, you want to cut costs, for yourself & your clients, & take advantage of your knowledge of OEM technologies, by providing a system to automatically create & configure scripts, turning a cost center into a profit center?
You are possibly a PhD like some of those that we already know? Or if not, you are a domain expert, who'd love to find an entirely new means to publish your expertise, research & findings, in a whole new type of medium, that has just come onto the market?
Alternatively, maybe you are a corporation with more than 50 or 100 customers, & valuable knowledge, that wouldn't mind finding a new means to impress customers, gain valuable new revenue streams & monetize knowledge, that previously may have just gone unnoticed?
If you can answer yes to one or more of these above situations, & you are North American based, then you might just make a good member of our growing family of Channel Members.
Therefore, if that's the case, please call 1-(888) 776-7757 (Toll Free Throughout North America), now.
Let's have a brief chat, & begin to mutually assess if we have a fit, between our groups... We'd love to hear from you...