Welcome
Welcome to the ADSC Lighthouse Wizard Platform which is an A.I. (Artificial Intelligence) web based technology, which imitates human expertise.
This platform can be used as BPO, (Business Process Optimization) software, to help you & your team to better optimize your business processes.
ADSC Lighthouse has a conversational interface, in the front-end, which can use the power of an industrial strength rule-based engine to react in real-time to a user, & change the conversation accordingly, on-the-fly, while keeping up to the user. And, it's smart enough that it can better guide your people & others through business processes, easily. And, after asking a number of questions that depend on the users answers to previous questions, it can deal with almost any kind of document, and also use the full power of HTML right up to HTML 5 to advise, or interact with, or even summon people & other kinds of resources.
Beyond knowledge bases that merely act as search engines, this one uses natural language to interact with users & then can make recommendations that are extremely targeted & direct. You can even use Lighthouse to act as a front-end to contracts, proposals, & other things. Or instead of a knowledge base that really is more of a search engine, once set up you can instead answer a few questions & then let the system advise you can to solve a problem or possibly make a complex interactions with others happen in a better way.
People ask who writes the rules? Is it us, or you & your team. Either side could do that. We could also, alternatively use Business Intelligence Software, to discern your KPI's, work with you to make sure that they are covered in your current systems, & then automatically induce rules. The great news is that if you are lacking a way of interacting with users in a parcitular area, you can always use Lighthouse, to make that much easier. Therefore, either you or we can write the rules, or we can find automated ways of making them accessible, directly from your Enterprise systems. So, we can help you to use your own Enterprise Data & we can use a variety of rule induction technologies as a basis to create wizard clusters in our platform.
Let our team also help you with psychometrics so that you can more effectively create dialog with this powerful system with an A.I. core, for your users.
So, we can enable you & your team relatively quickly, & efficiently.
Find out more
Knowlege availability can really help
Who says we as a society have a failure to communicate?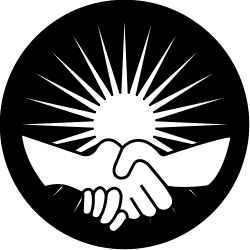 Imagine being able to not merely survey or take plain unaligned raw input from users, but to instead rapidly hone in on, & communicate with them in the medium of communications that they use best - ordinary Natural Language except that this is machine driven.
Now, you can actually better align with your users. Don't be satisfied with anything less. Imagine what this kind of enabling technology might mean for your company.